"I have procured and used many hand-made soaps from many places. Also, I have used many "green" or "cruelty-free" manufactured olive oil soaps, tea tree oil facial washes, etc. Many fine products are on the market, but none comes close to yours!"
M. Gruver
"I used this soap since you had your store in Selma.  I stopped using it when I came back to NY.  How foolish of me to stopusing it.  It was and IS awesome for my son and my family's skin."

C. Melvin
"This the best cleansing soap I have ever used!  I use the facial cream right after washing and my skin looks 10 yrs younger!  I've only used it for about 3-4 years, but I have been getting positive results from the beginning and recommend it to everyone who asks about teh condition of my skin.  Thank you for this wonderful product!"
T. Scrimenti
"Absolutely love this product!  All my acne has cleared, even the freckles on my face have disappeared.  I love how clean it makes me feel!  I use this on my babies and they are always so soft and clean smelling.  It seems to be tear-free, as my kid never cry if it gets in their eyes"

A. Kohr
"I love your soaps.  My daughter had little bumps all over her skin and this soap clears her up beautifully.  I came into your store once and I am hooked.  Never Stop Selling! Thanks!"

L. Himes
"I was diagnosed with plaque psoriasis last year.  I purchased a few bars of this soap and my skin began to heal within days!  I've had no outbreaks since I began using this amazing product.  My skin looks and fees wonderful!  Thank you so much for sharing your gifts and knowledge!"

T. Powers
"I was amazed by the unexpected results from using your Emu Cream for my sore knee. I am delighted with how well the cream works to relieve the pain in my tendon, but then I noticed that the skin on my knee was getting lighter in color, softer and smoother, while the other knee was discolored, rough and dry. Needless to say, I now use the cream on both of my knees. And my elbows are looking great too."
C. Selby - Four Oaks, NC
Thank you for developing this [extra strength pain cream], it helps me function better with much less pain.
B. Biondi
I just wanted to tell you that my husband has been using the emu cream on his chaffing, he suffers in hot weather, that and the tip you gave us about adding borax to the laundry has made a huge difference.
V. Fowler - Jamestown NC
"I walked into your shop, one day while strolling through Selma, and my skin hasn't been the same since, the emu oil, and royal honey has soothed every thing from sun burn to breakouts. Thanks so much.
J. Elder - Zebulon NC
Thank you for the wonderful products.  All of your products that I have tried have been great, but my all time faves are the Royal Honey Bar and the Complex Oil!
L. Aydelotte
"I am telling you, this stuff [Emu Oil] has changed my life. When I was in the store, the wonderful man working there told me he could help my rosacea with emu oil and he is right. It is not exactly cured but it is so much better. My whole complexion is.
M. Hedahl - New York City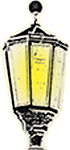 Anderson St. Soap and Nutrition Company
Conway, SC  29526