Thanks for stopping by and visiting the shop.  We strive to bring you the best in nutrition-based skincare.  As we like to say, your skin is the largest organ you have and we need to take care of it properly. 
We are always available for questions/concerns you may have about your skin and its' condition and hope you will feel free to contact us.
With all the happenings in the world today, receipt for raw materials has been delayed.
Please allow 1-2 weeks for shipping.  Thanks for your patience during this time.
Nan Holcomb (carrying on the tradition of Dave Holcomb)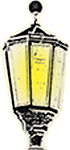 Anderson St. Soap and Nutrition Company
Conway, SC  29526