Anderson Street Soap & Nutrition Company was formed out of a need for natural products that are not only safe and gentle but are also exceptionally effective. David Holcomb, Nutritional Scientist and owner of Anderson Street Soap & Nutrition Co., discovered how difficult it was to find a good soap that would clean well without drying his skin. So David applied his 30-year background in nutritional studies and began intensive research into soap formulations. His research took him around the world and resulted in the development of a number of formulas far superior to anything else available. With the right combination of a variety of organic oils and the refusal to utilize sodium, alcohol or petroleum products in his formulas, David has produced a line of natural, nutrition-rich products that far surpasses even high-end cosmetic systems currently available.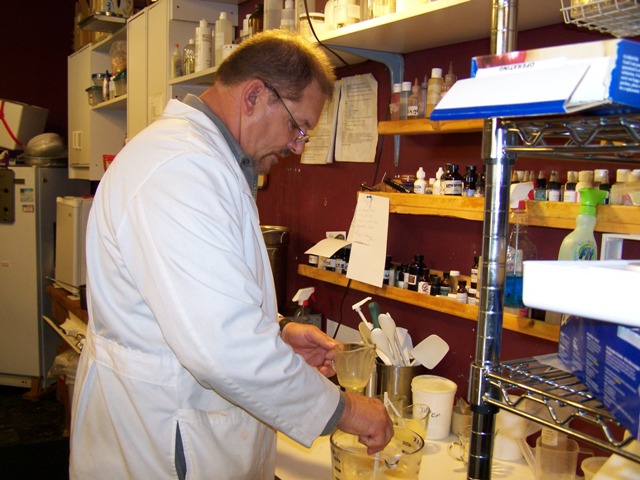 In 2000 Anderson Street Soap & Nutrition Company became a national sensation with the perfection of its number one selling soap, the Royal Honey Glycerin Bar. This formula removes and prevents fine lines and makes skin soft and supple. It contains royal jelly, collagen, vitamins and glycerin without the use of sodium or alcohol. The popularity of this beauty bar exploded for reasons even beyond its own remarkable cosmetic results. A growing number of those who suffer from eczema, psoriasis, rosacea, acne and even diaper rash have discovered that the Royal Honey Glycerin Bar performs at a higher level than any other soap or cream (even by prescription)! The soap enables their skin cells to retain vital moisture and nutrients, thereby providing the resources needed for restoring their skin to its natural healthy state.
Once conveniently located off of Interstate 95 in Selma, NC, 2015 found us making a move to 'warmer' climates.  We moved our operations to Conway, SC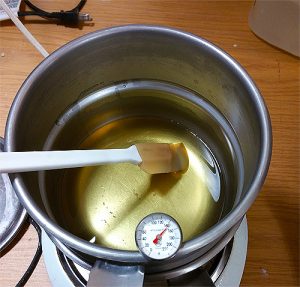 For over 30 years I have been a student of nutrition, from the soil to the stomach and on to the body's many organs, glands, estuaries, joints and connective tissue of every kind. The body's needs are simple — the right amounts of nutrition, with water ratio. Many people find their way to my shop, some sent by family or doctor. Many just happen upon my shop and have been suffering for years with some pain or the other. After finding relief with our pain cream, they then want to talk about further adjustments to their life such as supplements and lifestyle changes, which can bring them back to an active, fulfilling life.
As for our skin care, I have designed these products with just the right amounts of nutrition for any number of conditions, including acne, eczema, psoriasis, wrinkles & fine lines. It all works to restore the skin's ability to cleanse and feed itself daily. Our world is full of toxins, pollutants, bacteria, fungi and viruses. Our bodies struggle with free radicals, and toxic build up of cholesterol. Nutritional balance is the key to healthy living, and it requires work to learn and apply it to our lives. But is it ever worth the effort!
Our Royal Honey Bar is our most renowned soap because it can be used to help restore almost every condition that can attack the skin . . . and with great success. It feeds the skin with vital science-proven nutrients, and stops the development of bacteria. Royal Jelly is the world's most potent nutrient rich substance. Borage oil contains the greatest percentage of Gamma-Linolenic Acid (GLA), which cannot be synthesized by the body. Since it is essential for proper cell development, we must feed it to our bodies.
Jojoba Oil is close to our body's sebum, which is stored in collagen in the dermis area of the skin, and again is a vital nutrient to both cleansing and feeding our skin. It also helps with hair follicle health.
Vitamin E is also essential in our immune system health and is required in just about every function of cell transfer in the body. Honey is a natural antibacterial agent, rich in many forms of vitamins and minerals, as well as sulfur, which is an important ingredient in proper cell development. Every living organic system has to have a certain percentage of sulfur for cell stability. By using a hypoallergenic glycerin base with this product we insure that it will be mild enough even for a new born baby.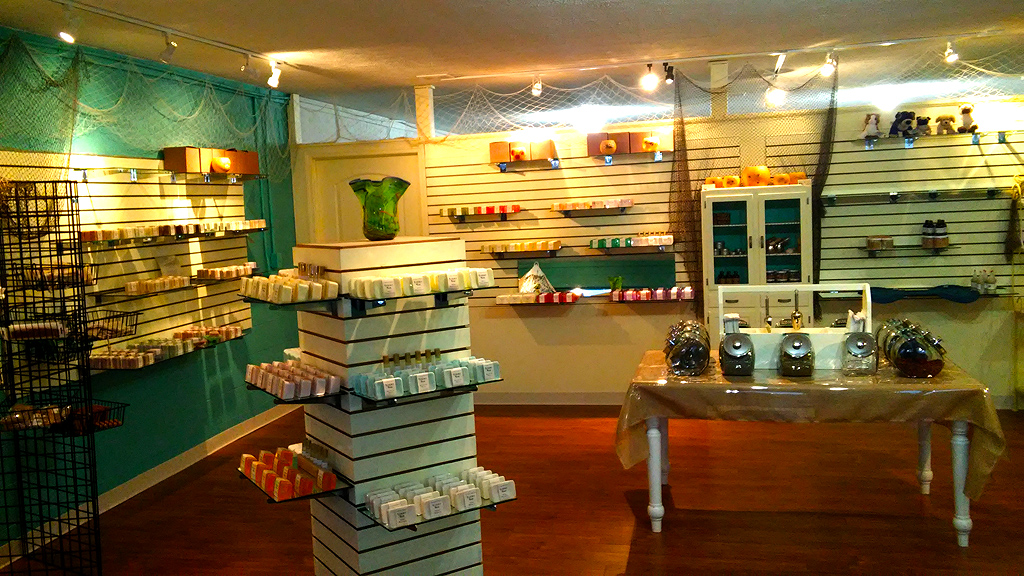 Our Glycerin formulas are all based in great lather, cleansing, and delivery of nutrition to the skin. Remember, whatever touches your skin enters the body and has some effect on the body's systems. Glycerin and the oils from palm, olive, jojoba, coconut and sweet almond, are all wonderful nutrition for our bodies. We use them liberally in our products, as well as shea butter, cocoa butter and other additives that have proven, centuries-old science behind their use.
Also the pure essential oils we use in our products have long been prized for their ability to destroy bacteria, fungus and insects, which can carry innumerable disease with them. For example, put a few drops of peppermint on a cotton ball and place in your cabinets. No mouse in the world will enter that area, and it is perfectly safe around children and pets. Lavender oil, lemongrass, sage, eucalyptus, verbena, rosemary, and other pure essential oils will all enhance your life while they protect you from many of the bad elements with which we come into contact.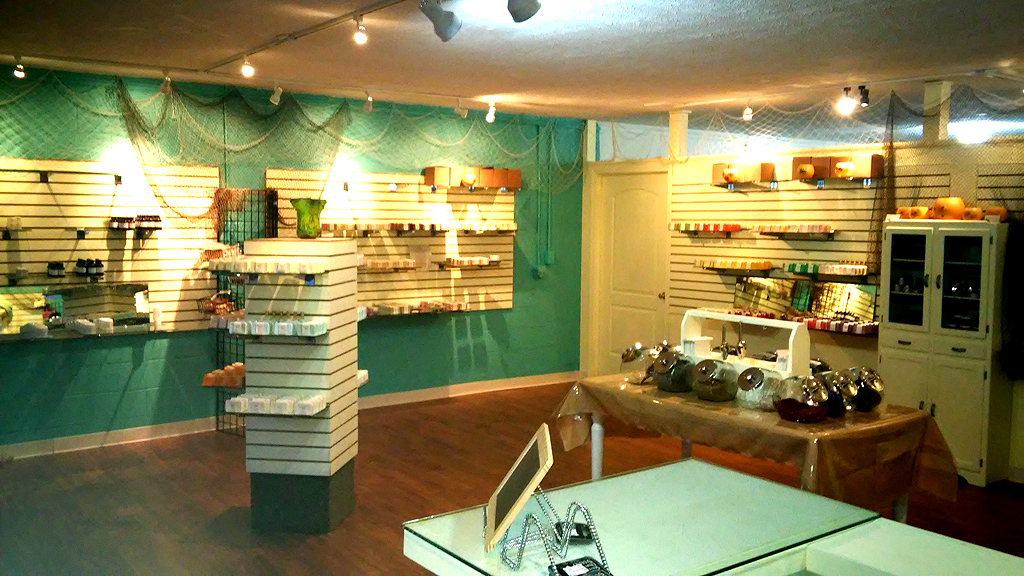 Our creams and lotions boast scientifically natural formulas, with a delivery system that can reach even to the bone, providing nutrition to nerves, connective tissue, skin, cartilage, and more.
Our pain cream has been called a miracle cream by many who once could not even move a part of their body and now have a capacity they never thought they would ever enjoy again, image suffering with pain for years and having taken about every drug known, and steroid shots and creams, only to have minimal relief for a short time, and finding, our pain cream, and after just a few days having movement and lack of pain you haven't known ever, those are the testimonies we hear constantly. The formula, is powerful with nutrition, like MSM, glucosamine, chondroitin, vitamins C & E, Wintergreen oil, Peppermint oil, tea tree, propolis, glycerin, Emu oil, in just the right, amounts to do the work Castile soaps
Our castile soaps are olive oil-based with palm, coconut, and other nutrient-rich oils like borage, castor, sweet almond, jojoba, Emu, and more. Both in solid and liquid forms, and having been through the natural cold process, called neutralization, it sets up for over a month, and cures to the finest soaps. It's no wonder this is called the "king of soaps." Rich lather. Deep cleaning. Delivering nutrition to the skin with a 6-10% super fatted formula, our castile soaps are like a fine wines, aging slowly to prepare itself for you skin. Tea tree and oatmeal almond and pure olive oil are our best restoration bars. A host of other varieties offer something special for everyone. You can shampoo, shave, and bath, all with the same bar. Doesn't that simplify an outing at the lake or travel?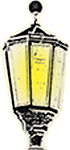 Anderson St. Soap and Nutrition Company
Conway, SC  29526